The Challenge
Embr was selected by the Wines of Garnacha to create a gallery inspired private wine tasting fair for media, trade agents and members of the Vintage Conservatory private wine club. Working closely with agents of the wineries being represented at the event, Embr was tasked with creating an environment that provided a unique opportunity for attendees to learn about the "Mediterranean Old New Wine" or even purchase wines being featured on consignment.
The Solution
Embr developed all of the branded collateral and decor elements for the event; including pop-up banners, wall decals, gallery images, pens, corkscrews, napkins, wine barrels, corks, and signage. Embr also designed a tasting booklet that parsed the tasting notes and details for over 18 wines for the reference of attendees as they sampled each of the wines. Embr's Specialized Staffing department provided sommeliers with specific expertise in the Garnacha grape and the participating wineries to help educate attendees.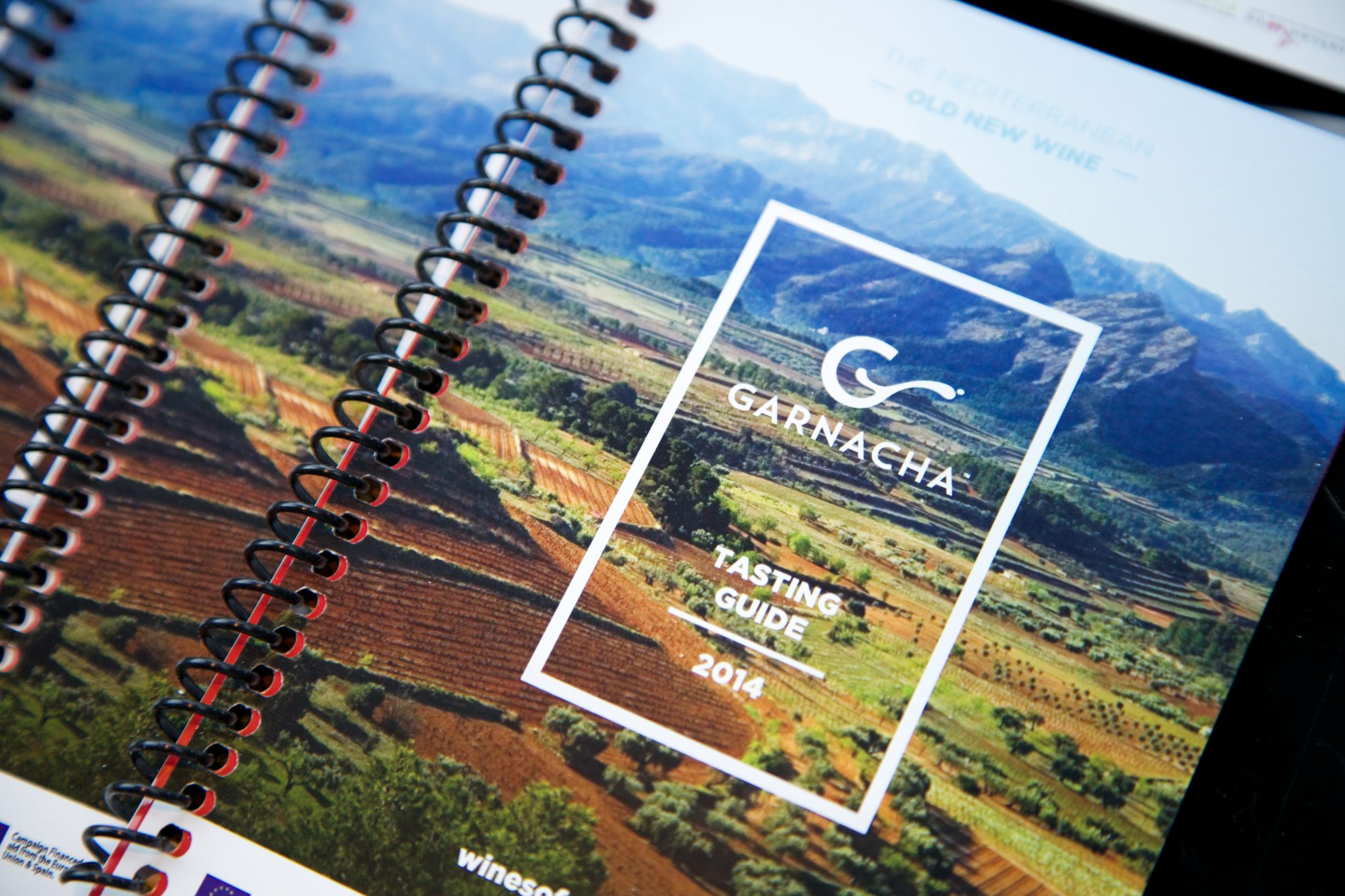 Creative Design – Garnacha Tasting Booklet
Embr's creative design team worked with the broad range of represented vineyards and agents participating in the event to develop a premium quality tasting booklet. Working under tight-timelines, Embr was able to collect the required information for each wine and produce the full booklet in under 72 hours.
Understanding that the attendees of the event would be able to identify the primary flavors and aromas of each wine upon tasting, content for the booklet was written in close consultation with each of the featured wineries. The tasting booklet was designed with the experienced and knowledgeable wine drinker in mind, emphasizing the winemaking and aging process instead of basic flavor notes.
All of this detailed technical information was united in the tasting booklet under the Garnacha brand, with an impactful and colorful visual style that reflects the prestige of the Garnacha grape itself.
Other Projects
Take a look at some other featured projects from brands we work with.