The Challenge
Support the launch of Argento's newest brand, Esquinas De Argento and increase awareness of the new Esquinas brand available in Ontario by launching a one-night event in which influencers, bloggers and key individuals are in attendance to generate post-event coverage.
The Solution
Embr conceived and managed an interactive and incredibly unique event that targeted precise individuals in Toronto to come taste the new varietals, meet the winemaker and enjoy a piece of Argentina with the twist of, "Argentinian Life Happens…in Toronto." Taking place in an authentic Argentinian cafe, Embr transformed the venue into an Argentinian destination featuring authentic Argentinian art, a Yerba Mate corner and even a "Graffiti-by-numbers" interactive installation that allowed attendees to contribute to the creation of a genuine piece of Argentinian street art.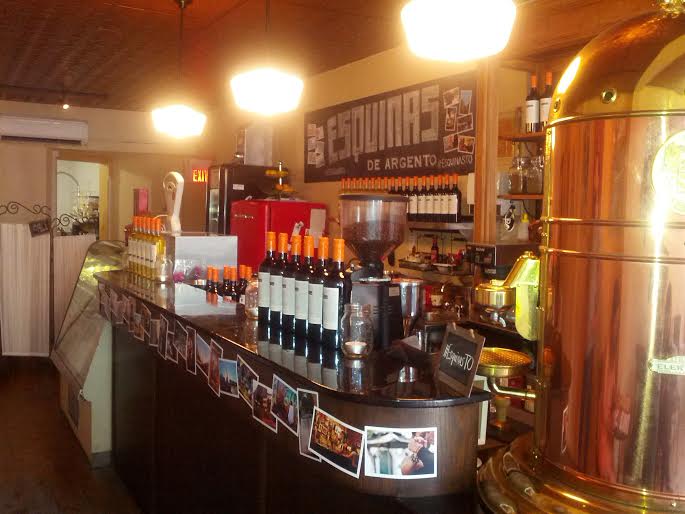 PR and Guest List
A targeted invitee list was developed and managed by Embr's PR team. Attending guests included writers from the National Post, Wine Discovery and the Wine Tribune. Select life style bloggers and influencers were also invited to share the event experience and "Esquinas" way of life with their audience. Embr utilized a fully traceable online invitation and RSVP system to invite guests, track responses and send reminders to confirmed guests leading up to the event.
Press Kits were also distributed to select media outlets for review of the product, including Sun Media, Global Toronto, Huffington Post, Wine Writer's Circle of Canada and CFRB/Metro Toronto. Kits included a bottle of the Pinot Grigio and the Cabernet Sauvignon, tasting notes and a hand written note from Argento winemaker Silvia Corti.
Other Projects
Take a look at some other featured projects from brands we work with.